Episodes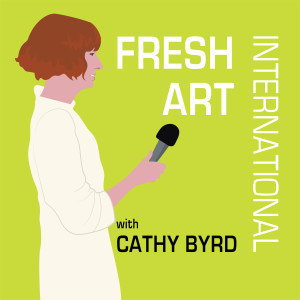 Wednesday Feb 17, 2021
Wednesday Feb 17, 2021
In 2018, two years after Hurricane Maria devastated the Caribbean islands of Puerto Rico, Dominica and St. Croix, Art in America published an exposé by San Juan born and based curator Marina Reyes Franco. Journalists were "comparing Puerto Rico to Greece, Detroit, and New York of the 1970s," she wrote, "prompting myriad articles about its economic woes and the population's resilience." Central to many of these stories were inspiring narratives about artists and entrepreneurs responding to the crisis. In 2019, we journey to the island to record voices from the cultural scene. 
The artists we meet in San Juan convey the promise and pathos of this Caribbean island. In this segment of our Puerto Rico Rising series, four Puerto Rican creatives offer insight into how art can join forces with the strength of community to contemplate beauty and the paradoxes of everyday life. 
Voices in the episode: Sofía Gallisá Muriente, Michael Linares, Chemi Rosado-Seijo, Llaima Sanfiorenzo
Sound Editor: Anamnesis Audio | Special Audio in Order of Appearance: Fabián Wilkins Vélez, Listening Session, 2019; Sofía Gallisá Muriente, Celaje (2020); Florian Dombois, Triple Instrument, 2019; Llaima Sanfiorenzo, Let the Beast Breathe, 2020 and 1 sq foot of freedom, 2007
Related Episodes: Puerto Rico Rising—Resisting Paradise, Puerto Rico Rising—Radical Leaders, The Awakening, Juan Botta Makes One-Minute Movies in Puerto Rico, Edra Soto on the Architecture of Connecting Communities, Mapping Caribbean Cultural Ecologies
Related Links: Beta-Local, Sofía Gallisá Muriente, Michael Linares, Chemi Rosado-Seijo, Llaima Sanfiorenzo/Self Portrait Factory, Museum of Contemporary Art of Puerto Rico, Marina Reyes Franco, ATLAS SAN JUAN: TROPICAL DEPRESSION, Art in America, Oct 1, 2018.