Episodes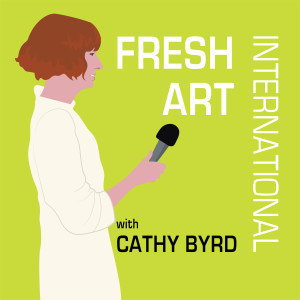 Friday Aug 28, 2020
Friday Aug 28, 2020
In this episode of Fresh Art's Fall 2020 Student Edition, University of Miami student Kristian Kranz heads to Books & Books in Coral Gables, Florida, for a conversation with Lynne Barrett, editor of the book Making Good Time, and two of the book's contributors: author Les Standiford and poet-engineer Richard Blanco. Listen to hear a few 'only-in-Miami' stories about getting around South Florida.
Producers: Kristian Kranz/Miami Moves Me, Giselle Heraux/FreshArtINTL
Sound Editor: Anamnesis Audio
Related Episodes: Miami Moves Me/Making Good Time, Fresh Art Student Edition, Fresh Voices Miami
Related Links: Miami Moves Me Podcast, Fresh Art Distance Learning Guide, Making Good Time in South Florida, Lynne Barrett, Les Standiford, Richard Blanco, Jai-Alai Books
Making Good Time: True Stories of How We Do and Don't Get Around South Florida —The city of Miami is renowned for her beauty and often imagined as paradise. Yet many locals and visitors find South Florida's highways and byways a challenge to navigate. In the 2019 anthology Making Good Time, editor Lynne Barrett brings together thirty-one true tales inspired by transportation adventures in the southern realm of the Sunshine State.