Episodes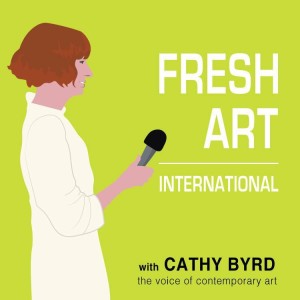 Monday Apr 01, 2019
Monday Apr 01, 2019
South Florida's subtropical wilderness inspired us to stage a remote radio broadcast from the Everglades. On February 24, 2019, we brought live and pre-recorded conversations with artists, scientists, rangers, educators and Miccosukee activists to a live audience on the porch of the Ernest F. Coe Visitor Center.  
Voices in Part Two (alpha order): Warren Abrahamson, Miguel Alejandro Castillo, Robert Chambers, Houston Cypress, Jose Elias,  Nathan Fox, Ellen Harvey, Jenny Hipscher, Lori Marois, Deborah Mitchell, Cristina Molina, Adam Nadel, Paula Nelson-Shokar, Sarah Michelle Rupert, Dara Silverman, Hilary Swain
Sound Editor: Anamnesis Audio | Special Audio: Jack Tamul & James T. Miller, Voices of Everglades National Park
This episode is supported, in part, by Artists in Residence in Everglades (AIRIE) and Everglades National Park. Fresh Art International's Cathy Byrd, AIRIE Fellow, February 2019, lived in the Park for one month as curator in residence.
Related Episodes: Live from the Everglades, Part One, Robert Chambers on Art, Ancient Plants and New Technologies, Gustavo Matamoros: Inside Miami's Sound Chamber, Deborah Mitchell: The Artist as Guide to the Everglades, Jenny Larsson on Searching for Arctic Winter, Adam Nadel on Getting the Water Right, Artist Residency in Everglades, Art and the Rising Sea, Jorge Menna Barreto on Environmental Sculpture, Rauschenberg Residency on Rising Water, Andrea Bowers on Environmental Activism
Related Links: Artist in Residence in Everglades (AIRIE), Everglades National Park, Jolt Radio