Episodes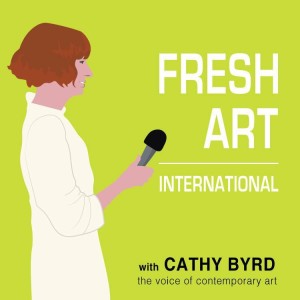 Monday Dec 24, 2018
Monday Dec 24, 2018
In Miami's Little Haiti neighborhood, we meet poet Aja Monet, legal justice advocates Meena Jagannath and Alayah Glenn, and artist Eddie Arroyo to talk about how art and poetry are giving voice to urban communities fractured by gentrification.
Arroyo's paintings reference photographs he takes to capture the character of vanishing cultural landmarks. Monet is founder of Smoke Signals Studio, a music space that's become a transformative gathering place in Little Haiti. Jagannath and Glenn are two of the activists that run the local Community Justice Project, a young grassroots initiative focused on addressing issues ranging from women's and immigrant rights, to race and economic justice.
These individuals represent the growing momentum of civic engagement across the United States. In the ways they animate their vision for Miami's possible future, we see infinite potential for creative interventionists to empower disenfranchised communities around the world.
Sound Editor: Anamnesis Audio | Special Audio: Arsimmer McCoy Early
Related episodes: Cultural Complexity in Little Haiti, Where Art Meets Activism, The Art of Capitalism, Andrea Bowers on Environmental Activism, Marinella Senatore on Modern Life, Tania Bruguera on Art Activism, Maria Alyokhina on Political Art
Related Links: Smoke Signals Studio, Community Justice Project, Dream Defenders, Maroon Poetry Festival, Eddie Arroyo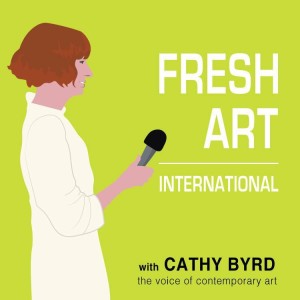 Monday Dec 17, 2018
Monday Dec 17, 2018
Artist Joyce J. Scott is a legend—among the first to reposition craft as social commentary. In 2016, a MacArthur Genius award recognized her vital creative force. For Art Basel Miami Beach 2018, Peter Blum Gallery presented rarely seen early works that reveal how the artist has always delved into the extremes of human nature—from humor to horror, and beauty to brutality. In her fusion of craft aesthetics and contemporary sculpture, performance art and cultural critique, Scott weaves a deep sense of humanity into complex conversations of our time.
The first conversation we recorded with Joyce J. Scott in Baltimore, Maryland, became Fresh Art International's premiere episode, released on October 12, 2011. Re-releasing the segment is an opportunity to reflect—on the lasting value of Scott's work and continued relevance of this podcast.
Original Sound Editor: Ira Kip, 2011 | Post Production Editor: Matt Hodapp, 2018 | Music: Joyce Scott
Related Episodes: Radio Show Miami Premiere 2016, Franklin Sirmans on Prospect New Orleans, Prospect.4 New Orleans
Related Links: Goya Contemporary, MacArthur Genius Award, Peter Blum Gallery